Written by: Ar. Ng Chee Wee Remember how we used to type? Buzz Word of the day - "New Normal". Read the newspapers, open a...
Article by Tay Tze Yong The use of architectural diagrams in design process can be briefly categorized into three stages: Stage 1 - Pre-design Site,...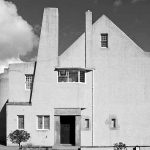 Article by: Ar. Wee Hii Min This is the fourth instalment in our series of articles based on our observations as industry assessors at design...